We have had a wonderful couple of weeks catching up with friends and relatives along the coast of North Carolina.
After departing Southport NC we initially ran into some "skinny water." Normally we are referring to depth but in this case we are referring to width of channel. There are places on the ICW that have shoaled in so much that boats can hardly get through!
We anchored and spent the evening at Camp Lejeune.
The Marine Corps provided a bit of an air show for us in the anchorage.
Here is a picture of Magnolia underway proceeding along the NC ICW.
We stopped in Swansboro NC to visit Annette's cousins Beth, Val & Becky.
We were rewarded with a true southern boil..yum!
We made into Morehead City, NC
and visited with our friends on Amici whom we met last summer in Block Island. (Picture via Amici's Travels)
This is what we call heavy traffic!
Next stop was Oriental, NC on the Neuse River just up from Morehead City.
This stop was scheduled in so we could meet with fellow Pentagon Sailing Club members Roger and Leslie Hammer who have recently relocated to NC. I guess this would be the Mid-Atlantic outpost of the PSC!
Also pictured is MareEllen from a boat named "Looper" based out of Holland MI.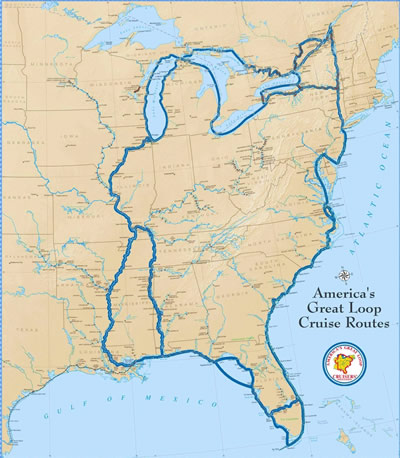 They are doing the Great Loop Route aboard their Ranger Tug. Always meeting such interesting people out here!